vCard Oliver Renelt
Oliver Renelt at Wikipedia Germany

Industrialdesign & Produktdesign: Imprint
renelt
design

königgrätzstr. 12

22609 hamburg
germany
fon +49 40 229 10 46
mobil +49 151 72 41 63 73

kontakt@oliverrenelt.de

www.reneltdesign.de
www.oliverrenelt.de
managing director
:
Oliver Renelt

Umsatzsteuer-Identifikationsnummer gemäss § 27 a Umsatzsteuergesetz:

USt.-IdNr. DE-153048511

Responsible for content according to § 10 paragraph 3 MDStV:
Oliver Renelt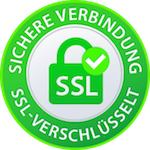 Disclaimer:
Despite careful content control, we assume no liability for the content of external links. The content of the linked pages are the sole responsibility of their operators.
Links to other websites:
The website of reneltdesign contains links to other websites. We have no influence on the editorial content of external websites and that their operators comply with the data protection regulations. We hereby expressly distance ourselves from all contents of linked websites or graphics and do not adopt them as our own. Any violation of applicable law, custom or morality that we become aware of will result in immediate deletion of links, entries, graphics or the like.
e-mail contakt
continue